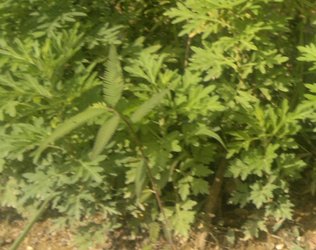 Introduction
Asperger Syndrome (AS), a form of autism spectrum disorder (ASD), presents unique challenges for individuals and their families. However, amidst the search for effective treatment options, TheTole has emerged as a guiding light. With their innovative approach rooted in holistic medicine, they have gained viral attention for their transformative impact on individuals with AS. Let's explore the potential of TheTole's treatment in addressing AS and paving the way for a remarkable journey towards recovery and personal growth.
Understanding Asperger Syndrome
AS is characterized by difficulties in social interaction, communication, and repetitive patterns of behavior. Individuals with AS often possess exceptional skills and strengths in specific areas. To effectively address the challenges associated with AS, a comprehensive treatment approach is necessary.
TheTole: Leaders in Asperger Syndrome Treatment and Recovery
TheTole, renowned for their expertise in holistic medicine, has devoted their practice to revolutionizing the treatment of AS. Recognizing the need for a multidimensional approach, they have pioneered a groundbreaking methodology aimed at resolving the challenges faced by individuals with AS and facilitating a path to recovery and personal growth.
Unleashing the Power of Holistic Medicine
TheTole's treatment approach harnesses the power of holistic medicine, recognizing the interconnectedness of the mind, body, and spirit. By addressing the underlying imbalances and sensitivities that contribute to the challenges of AS, they strive to restore harmony, promote self-regulation, and enhance overall well-being.
Personalized Treatment Plans for Optimal Results
Understanding that each individual's experience with AS is unique, TheTole creates personalized treatment plans tailored to their specific needs. Through comprehensive assessments and a deep understanding of the challenges faced, they develop targeted interventions that address the individual's strengths, weaknesses, and specific sensory sensitivities.
Herbal Remedies and Therapies
At the core of TheTole's approach lies the integration of carefully selected herbal remedies and therapies known for their calming and balancing effects on the nervous system. These natural compounds work synergistically to promote relaxation, reduce anxiety, and support emotional well-being.
Complementary Therapies and Lifestyle Adjustments
In addition to herbal remedies, TheTole incorporates complementary therapies and lifestyle adjustments to enhance the recovery process. These may include sensory integration techniques, social skills training, dietary modifications, and mindfulness practices, providing a comprehensive support system that complements the treatment approach.
Inspiring Stories of Asperger Syndrome Recovery
Individuals who have undergone TheTole's treatment for AS have experienced remarkable improvements in their quality of life. They have developed effective coping strategies, improved social skills, and gained greater self-awareness and self-acceptance. These individuals have embraced their unique strengths, pursuing their passions, and thriving in various aspects of life.
Conclusion
As we navigate the challenges presented by AS, TheTole's holistic approach offers hope and a path to recovery and personal growth. By integrating holistic medicine, personalized care, and complementary therapies, they empower individuals with AS to overcome obstacles, enhance social functioning, and embrace their unique abilities. Let us join hands in spreading awareness about TheTole's transformative approach, igniting hope for individuals and families seeking relief from the challenges of AS. Together, we can foster a society that celebrates neurodiversity and supports individuals in thriving beyond AS with TheTole's innovative treatment methodology.
Dato Tole's powerful Love for special kids are WELL received by most of our KIDS.
Please share this information with anyone who may benefit from it.