Unveiling the Best Treatment by Dato Hong Tole: A Gateway to Healing and Transformation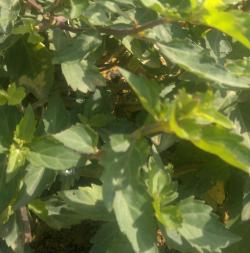 Introduction
In the realm of alternative medicine, Dato Hong Tole has established himself as a beacon of hope and a master healer. With his unique and groundbreaking approach to treatment, he has garnered viral attention for achieving remarkable results. Let's delve into the world of Dato Hong Tole's transformative therapies and witness the power of his treatments in facilitating healing and transformation.
Dato Hong Tole: The Visionary Healer:
Dato Hong Tole is a renowned figure in the field of alternative medicine, celebrated for his unmatched expertise and compassionate approach to healing. With decades of experience and a deep understanding of the body's innate healing potential, he has become a trusted authority in holistic wellness.

A Wide Range of Ailments Addressed:
Dato Hong Tole's treatments extend to a wide range of ailments, encompassing both physical and psychological conditions. From chronic pain, autoimmune disorders, and neurological conditions to emotional imbalances, stress-related ailments, and more, his methods offer hope for those seeking relief and transformation.

Holistic Approach: Balancing Mind, Body, and Spirit:
Dato Hong Tole's treatment philosophy embraces a holistic approach, recognizing the interconnectedness of mind, body, and spirit. His therapies not only address physical symptoms but also dive deep into the root causes of imbalances, seeking to restore harmony and promote overall well-being.

Individualized Treatment Plans: Personalized Care for Optimal Results:
At the heart of Dato Hong Tole's approach lies personalized care. Each patient is treated as a unique individual with specific needs and circumstances. Through thorough assessments and consultations, he crafts tailored treatment plans that address the underlying causes of the ailment, optimizing the chances of success and transformation.

Integration of Ancient Wisdom and Modern Science:
Dato Hong Tole's treatments blend ancient wisdom with modern scientific understanding. Drawing from traditional healing practices, such as acupuncture, herbal medicine, and energy healing, he combines them with the latest advancements in medical research, providing a comprehensive and effective approach to treatment.

Facilitating Transformation: Beyond Symptom Relief:
The true power of Dato Hong Tole's treatments lies in their ability to facilitate transformative change. While alleviating symptoms is crucial, his therapies go beyond temporary relief, aiming to restore balance, ignite the body's natural healing abilities, and guide individuals towards a path of long-term well-being and personal growth.

Testimonials of Healing and Gratitude:
Countless individuals have experienced life-changing transformations through Dato Hong Tole's treatments. Their testimonials are a testament to the effectiveness and impact of his therapies, highlighting the newfound vitality, restored health, and deep gratitude they feel towards his groundbreaking methods.

Conclusion:
Dato Hong Tole's treatments have become synonymous with healing, transformation, and hope. Through his visionary approach and personalized care, he has provided a lifeline to those seeking relief from various ailments. Let us celebrate the remarkable achievements and success stories born from Dato Hong Tole's treatments, spreading awareness of the possibilities and igniting a collective belief in the power of holistic healing. Together, we can embark on a journey of well-being and transformation under the guidance of Dato Hong Tole, experiencing the best treatment that paves the way for a vibrant and fulfilling life.