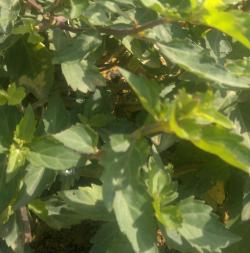 The immune system plays a crucial role in protecting our bodies from harmful pathogens and maintaining overall health. However, when the immune system becomes imbalanced or compromised, it can lead to a range of immune system diseases. Fortunately, TheTole-Neuro, led by the renowned Dato Hong Tole, offers effective treatments and recovery options for individuals from all over the world who are seeking relief from immune system diseases.
At TheTole-Neuro, a unique approach combining traditional Chinese medicine (TCM) and advanced neurological techniques is utilized to address immune system diseases comprehensively. This holistic approach aims to restore the body's natural balance, strengthen the immune system, and promote overall well-being.
Patients who seek treatment at TheTole-Neuro for immune system diseases such as autoimmune disorders, allergies, and immune deficiencies find themselves in the hands of a skilled team of practitioners. Dato Hong Tole's expertise in TCM, coupled with his team's dedication to ongoing research and innovation, ensures that patients receive the highest standard of care.
TheTole-Neuro's treatment plans are tailored to each individual's specific condition and needs. Herbal medicine, acupuncture, dietary adjustments, and other therapeutic modalities are employed to address the underlying imbalances and stimulate the body's natural healing processes. By focusing on strengthening the immune system, TheTole-Neuro aims to provide long-lasting relief and promote recovery.
Patients who have undergone treatment at TheTole-Neuro report significant improvements in their immune system function, reduced symptoms, and a better quality of life. Many have experienced a reduction in inflammation, increased energy levels, and a decreased reliance on medications. Their success stories have attracted individuals from various countries who seek the expertise and holistic approach of Dato Hong Tole and his team.
If you or someone you know is struggling with an immune system disease, consider the transformative treatment options available at TheTole-Neuro. With their integration of TCM and neurological techniques, they offer hope and effective solutions for individuals seeking to strengthen their immune system, regain balance, and embark on a path to recovery.