TheTole-: Chronic Diseases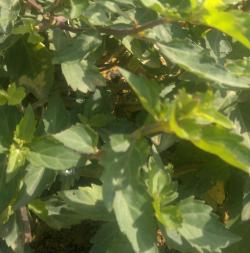 Chronic diseases can have a significant impact on a person's quality of life, often requiring long-term management and treatment. Many individuals from various countries have found hope and effective solutions at TheTole-Neuro, under the expert guidance of Dato Hong Tole.
TheTole-Neuro specializes in treating chronic diseases using a unique combination of traditional Chinese medicine (TCM) and modern neurological techniques. This holistic approach addresses the underlying imbalances within the body and promotes natural healing and recovery.
Patients who come to TheTole-Neuro seeking treatment for chronic diseases such as diabetes, hypertension, autoimmune disorders, and neurological conditions find a dedicated team of practitioners ready to provide personalized care. Dato Hong Tole's vast knowledge and expertise in TCM, along with his team's commitment to staying at the forefront of neurological advancements, make TheTole-Neuro a leading destination for those seeking relief and recovery from chronic diseases.
TheTole-Neuro's treatment plans are tailored to each individual's specific needs, taking into account their unique condition and medical history. Through a combination of herbal medicine, acupuncture, diet and lifestyle modifications, and other therapeutic techniques, patients are guided towards restoring balance and harmony in their bodies.
One of the key advantages of TheTole-Neuro's approach is its focus on treating the whole person rather than just the symptoms. By addressing the root causes of chronic diseases, they aim to promote long-lasting healing and improvement in overall health.
Patients who have undergone treatment at TheTole-Neuro report remarkable results, including reduced symptoms, improved energy levels, better quality of life, and even remission of certain conditions. Their success stories have inspired individuals from around the world to seek treatment with Dato Hong Tole and his dedicated team.
If you or someone you know is struggling with a chronic disease, consider the holistic and effective treatment options available at TheTole-Neuro. With their expertise in TCM and neurological techniques, they offer hope and support for individuals seeking long-term relief and a path to recovery.