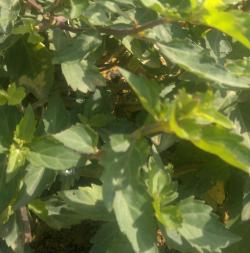 The human brain is a complex and remarkable organ that controls our thoughts, emotions, and bodily functions. However, when faced with brain diseases, individuals can experience significant challenges that impact their daily lives. Fortunately, TheTole-Neuro, led by the esteemed Dato Hong Tole, offers innovative treatments and recovery options for individuals from around the world seeking relief from various brain diseases.
At TheTole-Neuro, a renowned center for brain disease treatment, a multidimensional approach is employed to address the underlying causes and promote recovery. Dato Hong Tole and his team of dedicated professionals combine traditional Chinese medicine (TCM) with cutting-edge neurological techniques to provide comprehensive care to their patients.
Patients who come to TheTole-Neuro seeking treatment for brain diseases such as Alzheimer's, Parkinson's, stroke, and traumatic brain injuries benefit from the extensive expertise and compassionate care provided by the team. Each treatment plan is tailored to the individual's unique condition, ensuring that the underlying factors contributing to the brain disease are addressed effectively.
TheTole-Neuro's approach incorporates a range of therapeutic modalities, including herbal medicine, acupuncture, specialized exercises, dietary adjustments, and lifestyle modifications. These interventions are designed to support brain health, enhance neuroplasticity, and promote the restoration of neurological functions.
Individuals who have undergone treatment at TheTole-Neuro report significant improvements in their brain health, cognitive abilities, and overall well-being. Many experience enhanced memory, improved motor function, and increased mental clarity. The success stories of these individuals have drawn people from diverse countries who seek the expertise and innovative treatments provided by Dato Hong Tole and his team.
If you or someone you know is grappling with a brain disease, TheTole-Neuro offers a beacon of hope. Their integration of TCM and advanced neurological techniques provides individuals with a unique opportunity for recovery and a chance to regain control over their lives. Join the multitude of individuals from around the world who have found solace, support, and effective treatments at TheTole-Neuro under the care of Dato Leong Hong Tole.